Our Story
Melier was founded in 2020 and launched in 2021 by longtime entrepreneur Greg McBeth and wine industry executive Dan Zepponi. The founding story as told by Greg:
"I got the idea for Melier after tasting so many incredible wines that I heard about through friends, but never came across in a google search. After talking with dozens of vintners and wine lovers it became clear that there was an opportunity to showcase these amazing artisanal wines and support family-owned wineries, all while building a successful and fun business.
I knew if I could get our wines into the glass of more wine lovers, they'd develop an appreciation for the wines just like I did. The problem was, while I knew a something about starting a company, I knew nothing about the wine industry. I also had the gift of timing and chose to launch an experiential business during the height of a global pandemic. I was so fortunate to have met Dan [Zepponi] when I did, and to be able to learn from his 40+ years of experience in a truly unique (and often counterintuitive) industry. It's been an amazing journey working with him, and I have no doubt that the best is yet to come for Melier."
Our Team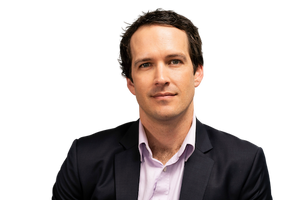 Greg McBeth
CEO & Co-Founder
Greg is a longtime entrepreneur who has built, led, and advised startup revenue teams as they've grown from $0 to $10M/yr+. In addition to leading Melier, Greg is the co-owner of SFS Network, a community that brings together domain leaders and working professionals to help people improve their health, wealth, and relationships.
Prior to Melier, Greg was the Founding VP of Revenue at Node.ai, an AI startup that was acquired by SugarCRM in 2020. He began his career as a professional poker player in Las Vegas, where he moved in 2004 after graduating from Stanford University with a BS in Mechanical Engineering. Greg splits his time between Napa and Miami.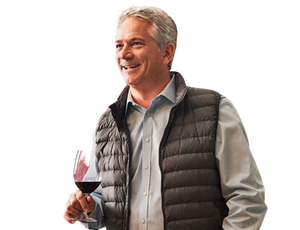 Dan Zepponi
Co-Founder
Dan has enjoyed a lifelong career in the wine business, having literally grown up in the industry and accumulating 15 years of experience by the time he was 20. After graduating with a BS in Mechanical Engineering at Cal, Dan joined Delta Airlines and rose to the position of GM, at which point he was recruited back to the world of wine at Beringer (now Treasury Wine Estates).
In fall of 2016 Dan was offered the role of CEO at Two Estates Wines (encompassing Cuvaison and Brandlin Estate). He has since redeveloped Two Estates into a sustainable, relevant, and high-performing brand. Dan joined Melier as a co-founder in 2021.